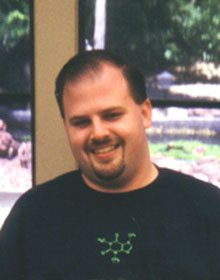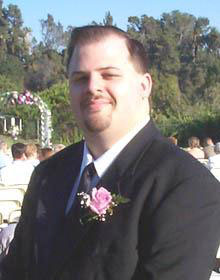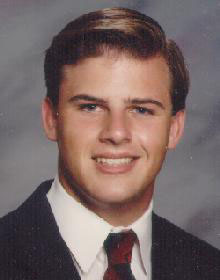 All About Me

San Luis Obispo
To start this off, I should probably mention the illustrious educational establishment that provided me with most of a degree. I spent the better part of a decade attending California Polytechnic State University working towards a degree in Computer Science. Alas, for several reasons I have yet to finish my degree and am no longer attending Cal Poly. Currently I work for a small software company, IPTech as a Software Engineer, mostly working with Java. I love this town, the weather is generally great, and here's a map if you don't know where SLO is.
Home
I'm originally from the wonderful town of Hacienda Heights... lived there since my birth on September 13, 1976. It's about 20 miles east of Downtown Los Angeles, in the smog-choked San Gabriel Valley, right off the 60 Freeway, here's a map. It's not really that bad of a place, but I miss the wide variety of cuisine available and wish the air was as clean there as it is here in SLO. My parents Don and Linda still live there, and my younger sister Erin lives further east in Ontario, along with her husband Jeff and my niece McKenna and nephew Griffin. Our family pet, a cat named Clementine is sadly no longer with us. The rest of my immediate family (grandparents, aunts, and uncles) live in Northern California.
Interests
As you can tell by my major and profession, I'm obviously into computers. I tend to spend lots of money on gadgets and stuff for my systems. For more info on my computing interests, check this out. Since I started playing the game BattleTech in junior high, I have been addicted to it and the fiction based on the game. As I've gotten older I just can't find time to play the game very often, but I still enjoy reading the fiction and sourcebooks. I keep my interest in the game active by hosting Marauder's BattleTech Web Site, and helping both new and old players. Go on over and check it out. In a semi-failed attempt to get me some exercize, my friend Johnston got me to start inline skating, since he's into hockey. I just don't seem to have the time or motivation, or maybe not wanting to fall on my arse.
Music
Ahhh... music, the fuel of my existence. My taste in music varies widely, I listen to pretty much anything except country, rap, and hip-hop. I mostly listen to industrial, techno, ambient, and electronic music groups like Underworld, Nine Inch Nails, 808 State, Front 242, Orbital, The Orb, Aphex Twin and Crystal Method. Other favorites include the 80's bands The Cure, Depeche Mode, New Order and The Smiths, and side projects thereof such as Monaco, Electronic, and also Dave Matthews Band. More recently I've taken to stuff mixed by Paul Oakenfold and Sasha, and my latest discovery The New Deal. And at the way other end of the spectrum, I listen to what I call my "study music", classical and jazz music like Acoustic Alchemy, Joshua Redman, and Stan Getz.
Band
As you can tell music plays a fairly large role in my life. My interest in music at a early age got me interested in playing an instrument, so in the 5th grade I started learning how to play the saxophone. I played on an alto for two years, and then in junior-high, I got a taste of the bigger and better saxes, the tenor and baritone. I was set to get back to my alto upon reaching high school, but they needed tenor players, so I answered the call and have been at it ever since. At Glen A. Wilson High School, I played for four years with the Royal Wilson Marching Alliance and with the Stage Band for two years. With the Wilson band, I traveled to Spain to play at Expo '92, and Australia to play at the Sydney Opera House. Continuing my career in music, I have joined the Mustang Band at Cal Poly, and a member of the Mustang Sax section, and also a member of the Iota Pi Chapter of Kappa Kappa Psi.
Books
I'm an avid reader, especially on vacations and during the summer. When I get the time to read, I like hardcore sci-fi and cyberpunk sci-fi, mostly from William Gibson, Bruce Sterling, Neal Stephenson, Kim Stanley Robinson and Orson Scott Card. More recently I have taken a liking to the works of Larry Niven and Ben Bova. I also enjoy the techno-thriller novels by Tom Clancy and Dale Brown, and the occasional BattleTech novel, particularly the ones from Michael A. Stackpole
Car
My first car was an orange '72 VW Super Beetle, which had a really thumpin' stereo system. Until recently I've been behind the wheel of my red and white '70 VW Camper Bus. I really love driving "The Brick" as I call it, except for the fact that it need to go in the shop frequently and looses all power when I hit a moderate hill. For a while I was driving a gold '82 Volvo 240 Turbo on loan from the parents after my mom got a new car. We had to put it out of out misery because it no longer passes the strict smog test, so I've diminished my monthly income for the next five year by picking up a new ride that's all mine, a blue 2002 Volvo S40.
I hope this page has taught you a little bit about who I am. For more information on my interests, try browsing my other pages. If you have any questions or comments, please feel free to contact me by e-mail.